Erectile Dysfunction as It Is: Causes and Treatment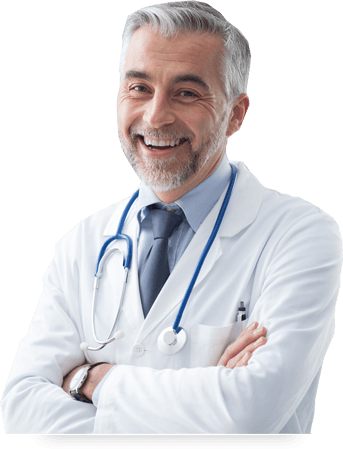 Erectile dysfunction is approved to be one of the most devastating men's conditions. Also known as impotence, the issue prevents males from healthy sexual activity. The problem lies in the inability to achieve and maintain an erection sufficient for sex. Surely, such situation happens to every man from time to time, though when the condition appears more and more frequently, it is time to start looking for the treatment. Once impotence is an ongoing trouble, it can create multiple other complications including low self-confidence, stress, depression, family conflicts and others. Additionally, the issue can be a true sign of hidden serious health diseases, such as heart illnesses, diabetes, thyroid, high blood pressure, etc.
If the condition aggravates and its symptoms appear more often, talk to your healthcare provider and opt for a reliable and safe medication to improve the quality of your sexual life. Inform your doctor about all the other health concerns you have and medications you are currently taking to eliminate possible risks and side effects. Viagra, Cialis and Levitra are the leading ED treatments known all over the world. Most probably you will be prescribed these medications or their alternatives, depending on the severity of your problem, its duration and accompanying health complications.
Symptoms of Erectile Dysfunction
The core feature of erectile dysfunction is failure to achieve an erection necessary for a sexual intercourse. Thus, if the problem becomes persistent, and the symptoms include:
Difficulties achieving erection;
Difficulties holding it;
Reduced or lost sexual desire and drive, you should definitely see a specialist.

Besides, you may experience such disorders, as premature or delayed ejaculation, low libido, heart diseases and other related conditions. Let your doctor diagnose the reasons of erectile dysfunction, investigate the symptoms and find proper treatment.
Main Causes of Impotence in Men
The process of arousal is not that simple, as it involves hormones, the brain, nerves, muscles, blood vessels and emotions, so that to achieve a strong and prolonged erection, one has to incorporate the whole complex of factors. Having problems with any of these issues you may fail to achieve the desirable effect. Most frequently, the combination of psychological and physical difficulties cause impotence. Thus, all the reasons and causes of erectile dysfunction can be divided into two sections:
Physical – high blood pressure, high cholesterol multiple sclerosis, Parkinson's disease, Peyronie's disease, enlarged prostate, obesity, diabetes, atherosclerosis, heart disorders, metabolic syndrome, insomnia, smoking and drinking, medications intake;
Psychological – depression, stress, relationship issues, anxiety and others.

Get rid of causes, and you are sure to return healthy and successful sex to your relations.
Erectile Dysfunction Treatments
Once the condition is really serious and no natural remedies help, you can try one of the reputable, approved and safe medications, such as Viagra, Cialis or Levitra. Opt for the one depending on your needs and enjoy a strong, long-lasting and stiff erection just within an hour after the drug intake. Order the treatment from a reliable online pharmacy and you will be able to receive quality medicines at an attractive price and with a number of other advantages, including discounts, sales, fast delivery, high confidentiality level and professional support team.